Growth mindset & culture of change
Growth Mindset to deal with change and complexity
Did you know that Growth Mindset improves engagement (+34%), trust (+47%) and collaboration in organizations?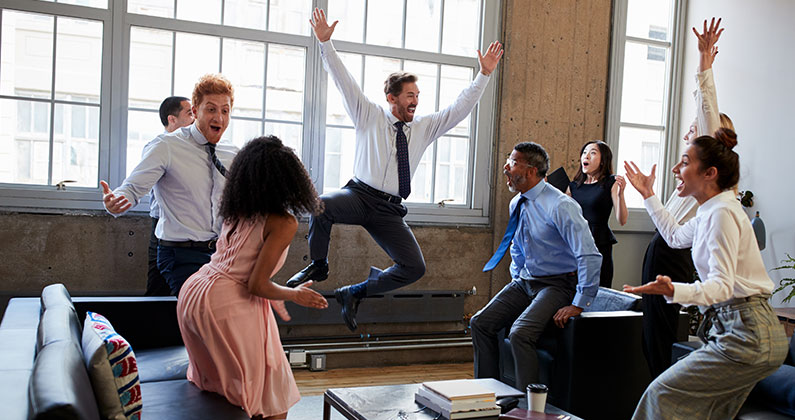 One of the best ways to prepare human beings for change is to help them change their own mindset about a situation.
In Fixed Mindset, people are afraid of failure, or of being judged, or of losing something along the way.
In Growth Mindset, people focus on four areas: the opportunity rather than the threat, their capacity to progress rather than their limitations, their willingness to "play to win" rather than "playing not to lose" and the desire to experiment rather than sticking to what they know already.
Neurolead helps you developing a Growth Mindset in your organization

ASSESMENT OF YOUR MINDSET

TRAININGS
TO DEVELOP
GROWTH MINDSET

WORKSHOPS FOR CONCRETE ACTIONS ON THE GROUND
Your benefits
A mindset strategy that fits your business strategy
People will seize new opportunities and grow
More adaptation in a complex and changing world
Enhanced collaboration and less "silos"
Collaborators leverage challenges to develop their maximum potential
Less stress, more motivation and fun
"The Growth Mindset program of Neurolead has been a real game changer in the transformation achieved during the last 5 years in our Bank….. I consider this kind of program and, moreover the driven partnership with Neurolead, as a core foundation to address this kind of changes that modern organizations are currently facing."
Olivier D.
BIL
« In an age of complexity, how can we still manage to keep control? We just can't, individually. But we can leverage the collective intelligence if we become effective leaders. In turn, that requires developing a growth mindset, being very open to change and to people very different from us.
Being able to say about pretty much any situation: "'that is interesting". Calmly. With genuine curiosity.
All that we practiced and learned about during an incredible training, based on neurosciences, with Thierry Verdoodt from NEUROLEAD. Thank you for this! Very useful for work. Very useful for life. And an opportunity to meet and have meaningful conversations with great colleagues! »
S.B.
Proximus